---
S U B S U R F A C E
Artproject about sustainability
Betty Anne Mörelius
2013 - 2017 
To address important issues with my art I have been using
"the red shoes" in many ways. This time my work is totally different,
but there are still shoes involved…, even if they are not red.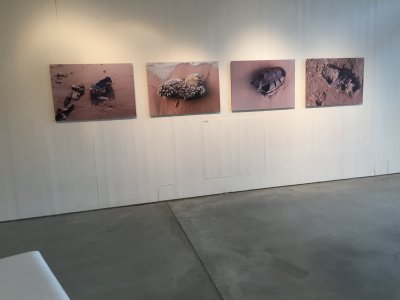 I took my daily walk on the beach one day in Thailand.
It was quite cold that morning wich is very unusual in January.
The waves were throwing up a lot of garbage on the beach.
Local people took away of things with some value
but the rest was left on the beach.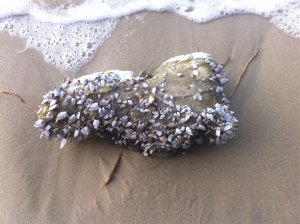 I felt so angry and frustrated about the fact that people
use the oceans to get rid of their garbage and that
they show no respect for mother nature.
No one seemed to care. I was at the same time affected
by some studies I attended in literature regarding "the holy picture".
This is when this art project started to grow inside of me.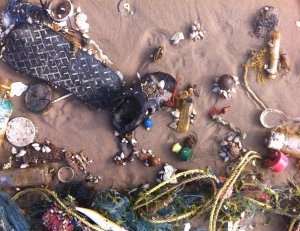 Many people collect shells and stones on beaches
around the world but now I was instead collecting
old shoes in the symbiotic ocean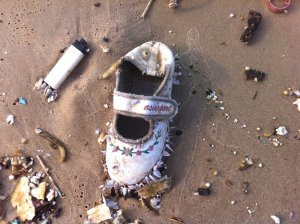 They looked like body parts , some rotten,
some attacked and abandoned.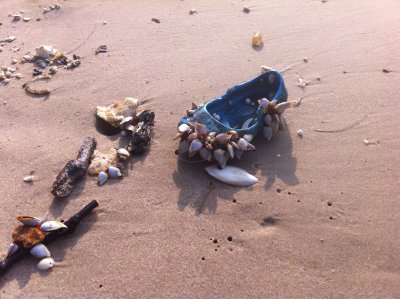 I was dreamt about all these shoes as that wanted
to tell me their story. I felt like a grave robber.
Was it really Ok to do this ?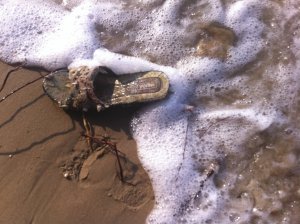 Like gifts from the ocean washed up by waves.
Ghostly feelings about life and death, and sad changes.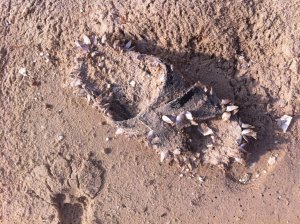 My photographs catch a whitness about perishability and
decay. They awake unpleasant feelings even though the
pictures can be very beautiful.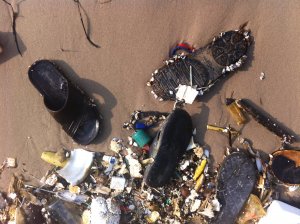 To be tossed by the wind and swallowed by mother
ocean and then be taken back to land , back to life
The beginning and the end of symbiosis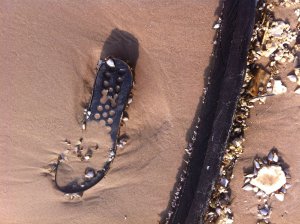 The art project started with the photographs wich I took
with my mobile phone by the shores of south east
Thailand close to the cambodian border.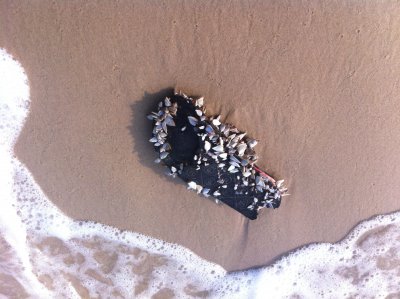 Pretty soon Iwas also collecting shoes, it was like the shoes
talkedto me and wanted to tell their stories.
The shoe collection grew bigger and bigger and my
family started to protest, they thought I´d lost my mind.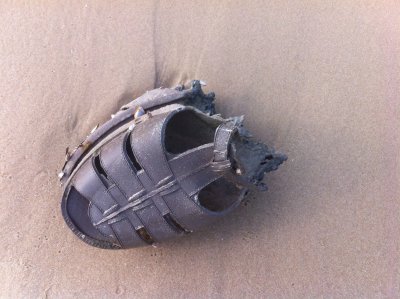 Then I brought the shoes with me back to Sweden,
and I felt like a criminal when going through the customs,
What would I say if they found them.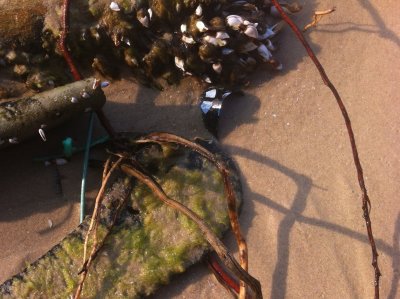 Back home in Sweden the bad smell from the shoes
was a real problem. I solved it by vacuum
packaging each shoe, like a piece of meat or life…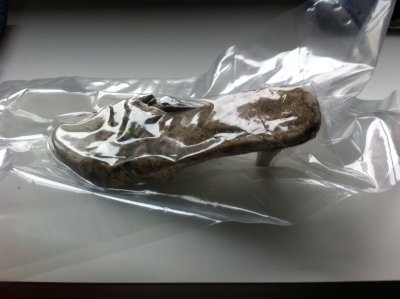 The art project grew with other installations of big white
refrigerators filled by vacuum packed shoes.
And I continued to collect shoes given to me
from all kind of people.
My studio was filled by used shoes.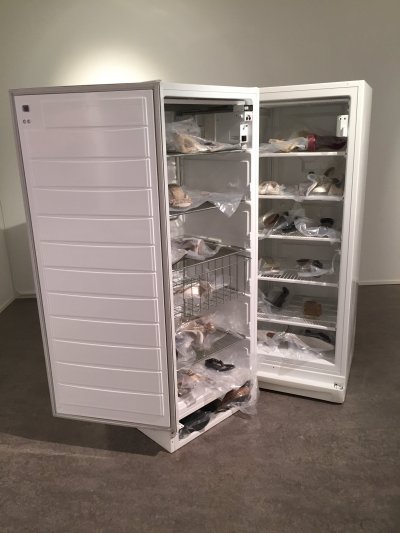 The installation "catch of the day" was created
with shoes gathered in a beatiful handmade fish net
that was hanging down from the ceiling.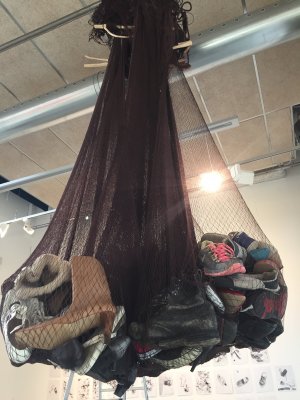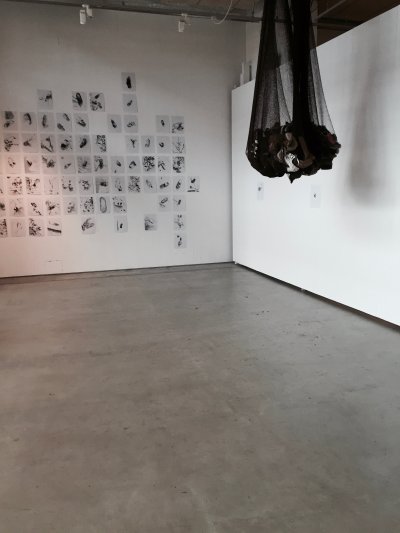 The art project was then completed with about 
50 minimalistic faces of people
in different sizes that covered the walls.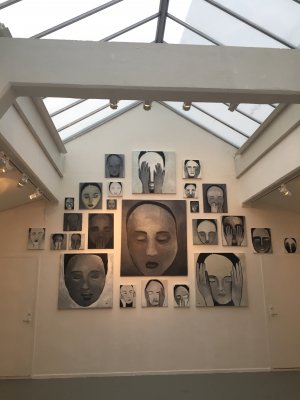 The project is about sustainability, How we treat our fellow
human beings. What are we doing to the oceans:
How can we do more to benefit, and less harm.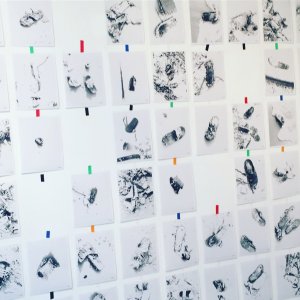 Installation " lost and found"
200 high exposed photographs
 
Väsby Konsthall

Nacka Konsthall Dieselverkstaden

Sollentuna kommun  - Aniara

Virserums Konsthall 
ALUPRINTS 100x70 titel; Kosmos blir till innanför kaos. 2014. Nacka Konsthall Dieselverkstaden. (textstycke ur en längre essä)
Fotografierna jag fångat vittnar om förgänglighet och förfall, något som väcker obehagliga känslor trots att bilderna i sig ofta är påfallande vackra. Man ser mer eller mindre angripna skor ilandflutna på en strand. Ibland ligger skon bredvid en lika sliten leksak, kanyl eller sörja av oidentifierade ting. Ofta syns det knappt att det varit en sko. Ibland finns där flera ihop växta skor efter flera veckor i havets makt. Fotografierna kan väcka en känsla hos betraktaren av att studera en likdel eller ett lik. Och jag tänker på orden ur "Det heliga förvandlingar." Av Rudolf Otto